De genomineerden voor de Christiaan Huygens wetenschapsprijs 2016 zijn bekend gemaakt door de jury van de KNAW.  Alle genomineerden zullen aanwezig zijn bij de uitreiking op 3 oktober a.s. in Den Haag.
De genomineerden zijn:
dr. Bernard van Heck
Dissertatie: 'Quantum computation with Majorana modes in superconducting circuits',
6 mei 2015, Universiteit van Leiden.
Van Heck is postdoc aan Yale University. Hij ontwikkelde een methode om Majorana- deeltjes te vervlechten zonder ze te verplaatsen. Vele internationale onderzoeksgroepen pikten zijn 'Coulomb-assisted braiding'-methode op als enige realistische optie voor een Majorana-kwamtumcomputer. De naam dankt de methode aan het feit dat elektrische Coulombkracht wordt gebruikt om de deeltjes te vervlechten.
dr. Said Rodriquez
Dissertatie: 'Coupling Light and Matter in Metallic Nanoparticle Arrays', 2 september 2015, Technische Universiteit Eindhoven
Rodriguez is Marie Curie Individual Fellow aan het Laboratoire de Photonique et de Nanostructures. Zijn onderzoek leidde tot belangrijke doorbraken in de nanofotonica. Hij ontwierp onder andere een nanoschaalantenne die de interventie tussen de magne- tische en elektrische velden van licht vergroot, zodat de antenne verschillende kleuren versterkt en in tegenovergestelde richtingen kan uitzenden.
dr. Stefan Gadatsch
Dissertatie: 'The Higgs Boson', 26 juni 2015, Universiteit van Amsterdam Gadatsch werkt als topexpert in het onderzoek aan de LHC-deeltjesversneller bij CERN-Geneve en bij het ATLAS experiment. Hij verbeterde het onderzoek naar het Higgs-deeltje aanzienlijk. Zijn piece-de-résistance: het samenvoegen van de ATLAS- metingen en die van 'concullega' CMS, waardoor de meest nauwkeurige kennis over het Higgs-deeltje van dit moment van zijn hand is.
De drie genomineerden voor de Christiaan Huygensprijs 2016 zullen op 3 oktober a.s. worden voorgesteld en geïnterviewd tijdens de uitreiking bij het Generation Discover Festival. De winnaar van de Christiaan Huygens wetenschapsprijs ontvangt € 10.000,00 belastingvrij, een oorkonde en het bronzen Christiaan Huygensbeeld.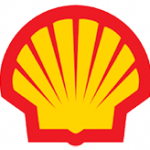 Save the date uitreiking 3 oktober 2016 Prev post
Winnaar CHP-2016 bekend gemaakt Next post